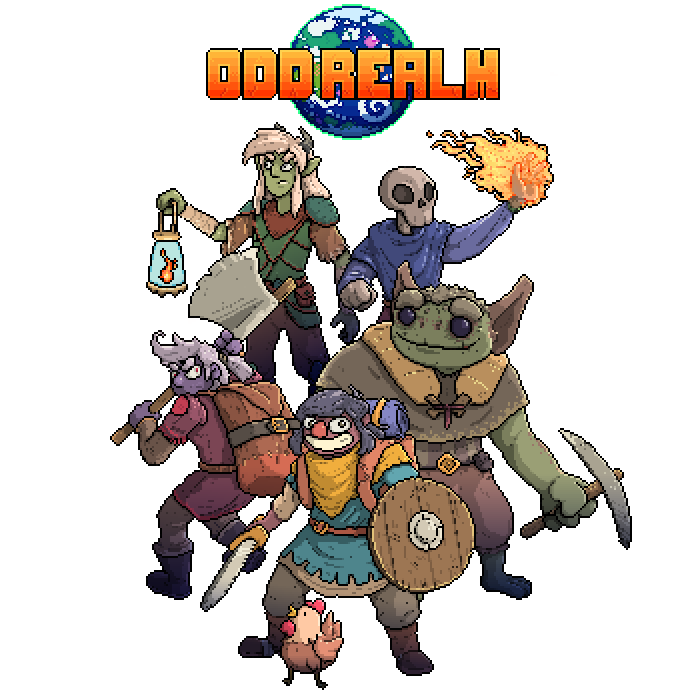 Odd Realm
Modding & Fixes - Beta 0.11.0.2/3 Patch Notes
---
Hello!

I uploaded two patches at the end of the week, but was unable to put out an announcement at the time. Both patches are quite small, but provide some good fixes/features.

Namely, 0.11.0.2 provides extra modding features while 0.11.0.3 provides a couple fixes for critical bugs.

Also, I've uploaded a guide to the modding github page which explains how to get started making mods. I'm in the process of making a video tutorial as well. Additionally, I'm setting up the Steam Workshop page. I want to have both of these things ready this week.

If you'd like to take a look at the modding written guide, or download the modding project, you can find those here:

Modding Project & Guide

Here are the notes for both patches:

0.11.0.2
-Feature: Mods can now replace the default inline icon atlas.
-Feature: Mods can now provide UI icon textures.
-Bug Fix: Where modded terrain atlases weren't being found.

0.11.0.3
-Bug Fix: Where an entity could get stuck in an infinite equip item loop.
-Bug Fix: Where the room edit window could get stuck open.

I'm currently hunting down some behavior bugs related to eating and drinking, as well as some rare crashes players are experiencing. I hope to push out patches this week for those. If you are experiencing these, feel free to send me your save folder. It helps narrow down the issues.

Thanks!
Files
oddrealm_v0_11_0_3_mac_BETA.zip
245 MB
91 days ago
oddrealm_v0_11_0_3_linux_BETA.zip
240 MB
91 days ago
oddrealm_v0_11_0_3_win_BETA.zip
243 MB
91 days ago